ॐ नमः कालपुरुशय सर्वभूतभयंकरय यजमानोपकारय मां रक्षरक्ष स्वहा।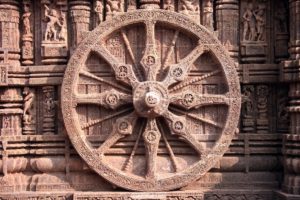 Vedic consultations are strictly done under the standards of my parampara. Consultations are done in person or over a phone or skype. Consultations can be requested through mail and by filling the requisite form.
Your Vedic chart is nothing but the picture of the sky, the time you were born. It signifies the total (quantity and quality) karma of your soul. Through our techniques we can tell whether the karma to be enjoyed is totally fixed or flexible. If they are flexible, we select appropriate remedies depending on your belief systems and life practices. Mantra is a preferred choice of my parampara. The word mantra in Sanskrit means that which protects the mind, or that which helps one cross over a particular state of mind and leads you to fulfilment. We mostly giving Vedic Mantras where meanings are more important and are universal on usage.
Kind of readings
Life consult
This is a general reading that focuses on your life as a whole to give you an understanding of where you at this given point from the karmic purpose of your birth. I will look at your all your 16 divisions of you Vedic chart covering different aspects of your life to discuss the most important ones to highlight your choices, interests and also health matters if necessary. Appropriate remedies and mantras will be advised for well-being and to pursue interests of the soul rather than a pure material focus. You should opt for this if you are getting a reading for the first time.
90 minutes – £101

Specific Reading
For this reading, you choose one thing to focus to discuss in detail. I take into account the appropriate Vedic divisional chart along with your natal and past-life divisional charts as well current transits before giving a reading. Specific readings
Career or Business – Am I going to get the promotion, or should I do business instead of career.
Relationships – is he/she the right one for my life or choosing a business partner
Choosing a name for your child or your business
60 minutes £65

Quick consult
This reading is effective to know whether an event will happen or not. It be more intuitive, based on horary know-how like Prasna, current transits of planets and tithi pravesha (birthday charts). One can also use quick consult for 30 minutes to choose a name for a company or a change of name, if you already have options.
30 minutes £47

---
Consultation Forms
Please download any of the files below, fill out relevant details inside and email the copy of saved document to me. This is necessary for any Reading and Consultation.
Consultation form.doc for Microsoft Word only
Consultation form.pdf for Adobe Reader ver. 10 or higher only
Consultation form.rtf for all general/mobile devices